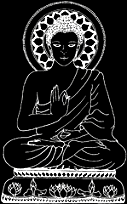 This year's 2004 spiritual retreat will offer the following traditional martial forms, learned by Chaan tzu Ismail from his teachers, Shifu Kai Sung (PaKua 8 changing forms) and Si Tai-gung Wu Min-an (PaKua straight sword, PaKua Qi Gung and Chaan meditation).
5 of the 8 changing palm maneuvers will be taught along with combat applications
Tung Hai-chuan, Qi Gung Form
This special internal chi form traces its origin back to the founder of PaKua Chang
Pa Kua Straight Sword Form
An internal fighting and holistic form taught as in intricate set in the traditional Pa Kua martial system.
7 Petals Of The Lotus, Puti Tamo
A special method of zen meditation as taught from Chinese traditional origins which help's participants learn how to escape from the realms of stress and mental hardships.
* * * * * * * * * * * * * * * * *
The cost is tentively set at $250.00, while the location and date of the event will be held at Kirkwood Camp & Retreat Center, Whitestone Corner Road Stroudsburg, PA 18360 on October 8th-10th 2004.

Note: All that are interested should go to the forums secton of the website and click onto the retreat 2004 catagory, then the reply button to register.
Participants should next contact Mr. Mujahid at the school or Chaantzu Ismail by telephone or email (slungti@aol.com).